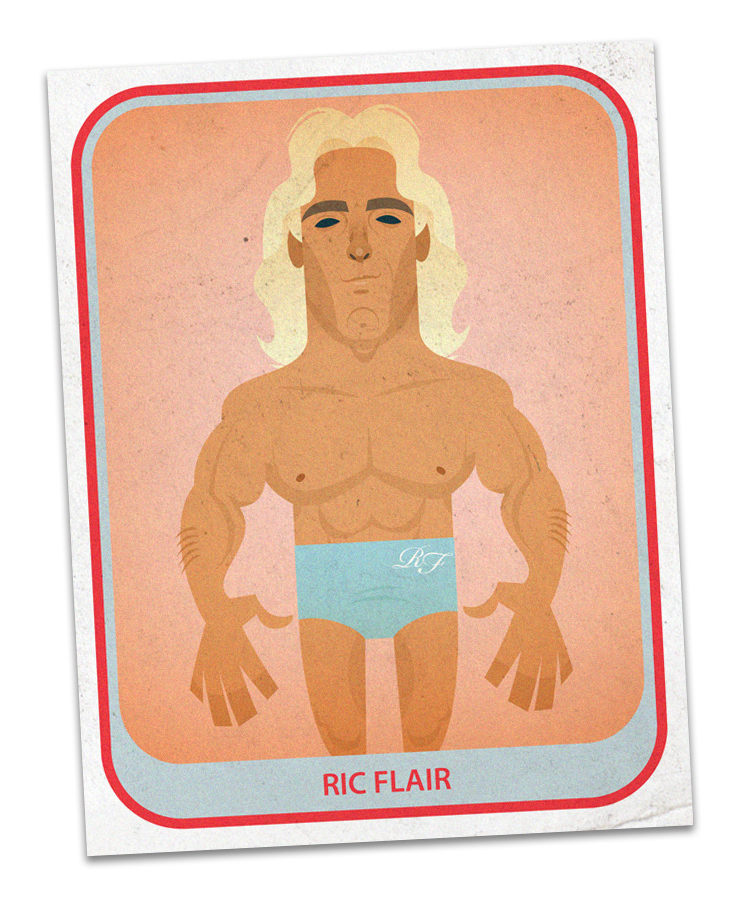 Were you a fan of professional wrestling as a child? If so, what are your fondest memories?
Yeah.. we used to watch professional British wrestling every Saturday afternoon in the late 70's and early 80's. It was weekly ritual before the soccer results were announced. We never had cable, so I never really watched WWF, but we had NWA/WCW on network television. Unfortunately, it was broadcast at 2 in the morning so I would record it and watch it after I got in from school every week, then we'd talk about in school the day after. That in itself was a fond memory… I also remember staying at a friends house to watch a Wrestlemania, an epic battle between Macho Man vs Jake The Snake was the main event!
Who was your favourite wrestler and why?
The Steiner Brothers. There wasn't a more exciting wrestling move than the Frankensteiner in my opinion, I always looked forward to Scotty Steiner pulling that manoeuvre off!
As a youngster, which artists inspired you the most or had the biggest influence on your decision to become an illustrator?
Jack Kirby was my favourite artist when I was a youngster, I loved the original X-men that he did. 
Presumably, you have a 'Nerd Cave' of your own, but what are the top three unusual or precious items stored within your cave?
Homer Simpson Donut Eating Buddha, vinyl Rango figure, Limited Edition Princess Leia/R2D2 maquette
Which film made you cry the most as a child?
I honestly can't remember any films that have made me cry as a child, but as an adult there are plenty that have recently, Made in Dagenham, The Sapphires, Brassed Off, Pride are a few off the top of my head…